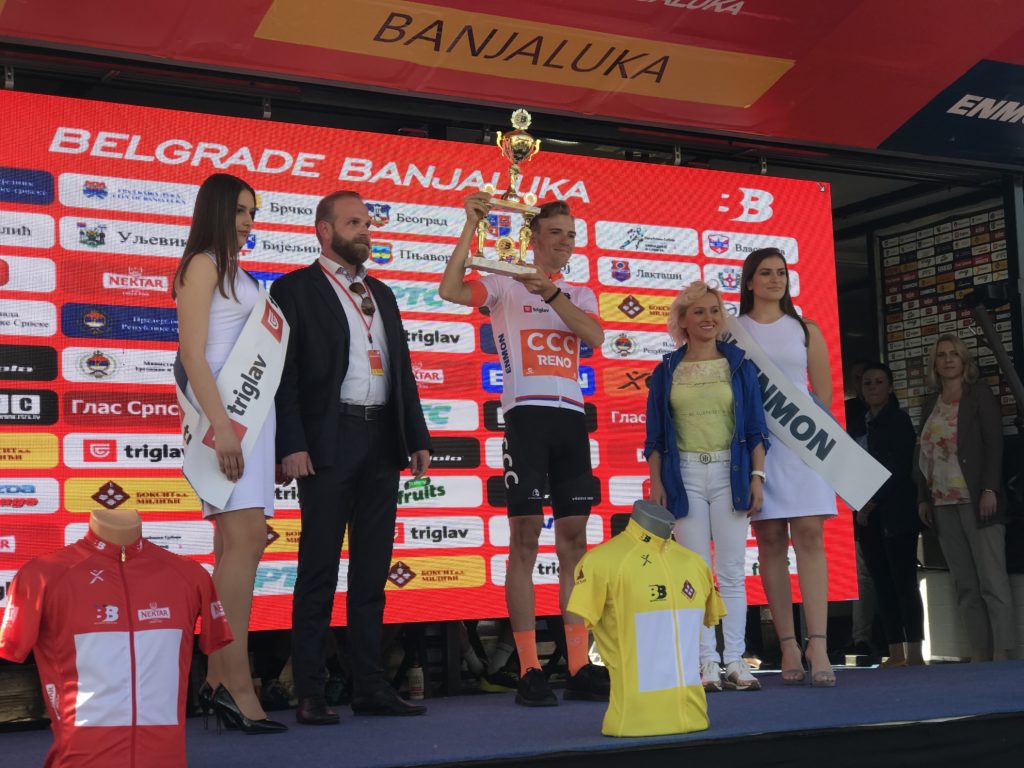 Attila Valter took the white jersey of the best young rider at Belgrade-Banjaluka. Hungarian also finished 3rd in GC
– Our main goal was to defend Attila Valter's white jersey of the best young rider. We also wanted to secure his place on the podium in the general classification. The race was really nervous from the beginning. Hungarian national team pushed the tempo, as they wanted to win intermediate sprint. Before we reached the KOM sprint, peloton split into three groups. I took Ati to the front of our bunch, so he was able to join the first group. He was supported there by Szymon Tracz  – said Stasiek Aniołkowski.
– In the first group there were a lot of riders who could take the GC podium from Ati. That's why we focused on keeping up the pace and safely reaching the finish line. From the KOM sprint group went full gas. We had to stay concentrated all the time especially in the end, in Banjaluka, where we were racing on laps. They were quite  hectic and technical but we managed to stay away from crashes – added Szymon Tracz. It was Marko Kump who took the stage win. 
– I would like to thank Stasiek and Szymon, who have done a huge job for me today. Aniołek helped me reach the first group. When peloton split, he took me to the front of our bunch and then I went solo. It was actually the last possible moment to catch the first group – said Attila Valter. Then Hungarian jumped on the wheel of Szymon Tracz. – There were about 30 riders in that group. My several Hungarian mates, who I could count on, were also riding in this bunch. Final laps in Banjlauka were challenging also because we had to watch out for what we got under our wheels. On the roads like these, the lack of concentration could lead to crash. Taking into account the fact that three out of the four stages of Belgrade-Banjaluka were flat, I am satisfied with the third place in the GC and with the white jersey of the best young rider – said Attila Valter. The overall win went to Paweł Franczak.