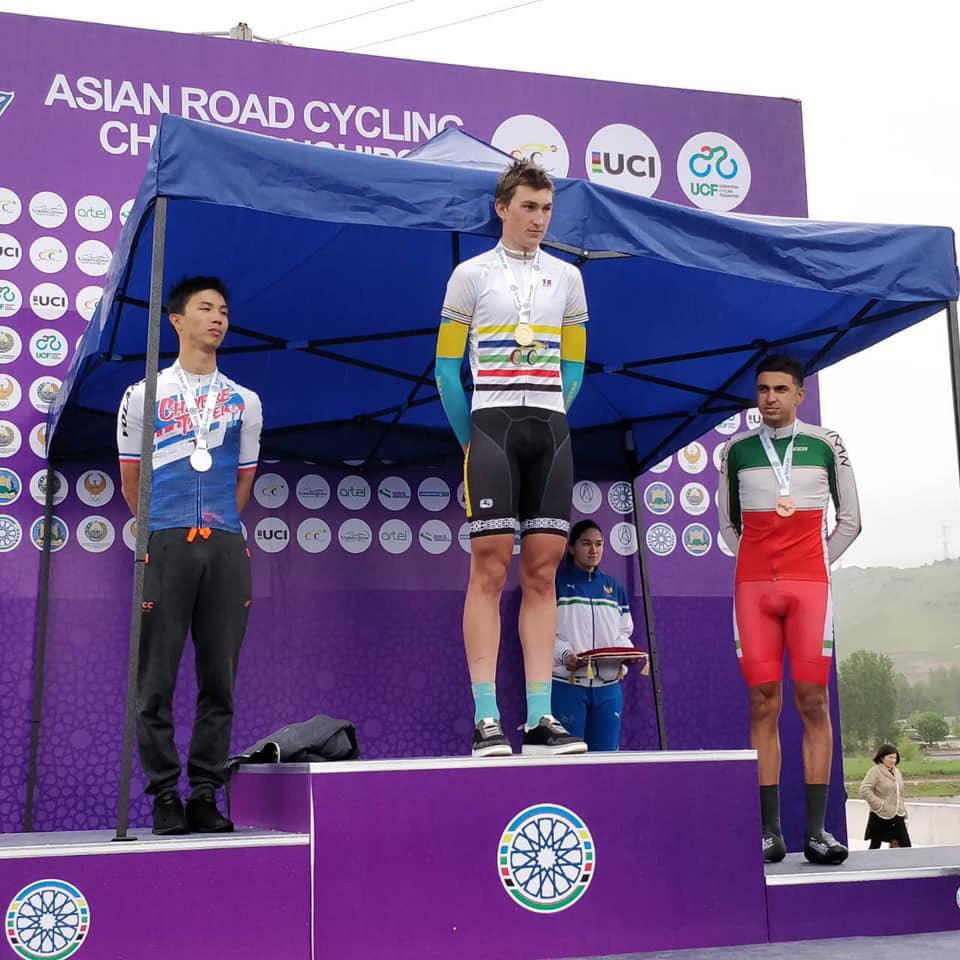 Sergio Tu won silver medal in ITT U23 race at Asian Championships. It took him 49'59"80 to ride 40 km route. Gold went to Yevgeniy Fedorov from Kazakhstan.
– My aim was to be on the podium. I have been training in Asia for several weeks. I did races with my national team, but my main goal was to prepare well for Asian Championships. It was a flat course and you constantly need high power to achieve a really good result. The first 20 km were going down very slightly and the last 20 km were slightly going up. There was a headwind during the first part, and a tailwind during the last 20 km. The last 4 km of this time trial were a little bit steeper and I think that it was where I really gained the time. I kept the power really good the whole time and I still had a lot of it left to give it all during the last 4 km – said Sergio Tu. 
– I felt that my shape was good. Also the preparation period went really well. Actually, I expected to win this race, but it was Fedorov who took gold. Still, I am really satisfied with my result and second place on podium. I want to thank the whole CCC Development Team for giving me space, equipment and time to prepare for those Asian Championships. I really appreciate the fact that the management of the team treated me individually – added Sergio Tu. 
– There is a road race ahead of me. It takes place on 26th of April. As I am the only cyclist in my national team who is under-23, I'll be racing alone. And I'll do my best. After Asian Championships, I'm looking forward to getting back to the team and taking part in more races to gain more experience – said Sergio Tu. Taiwanese will be taking part in two one day races in Poland in the beginning of May: Memorial Andrzeja Trochanowskiego and Memorial Romana Sieminskiego.