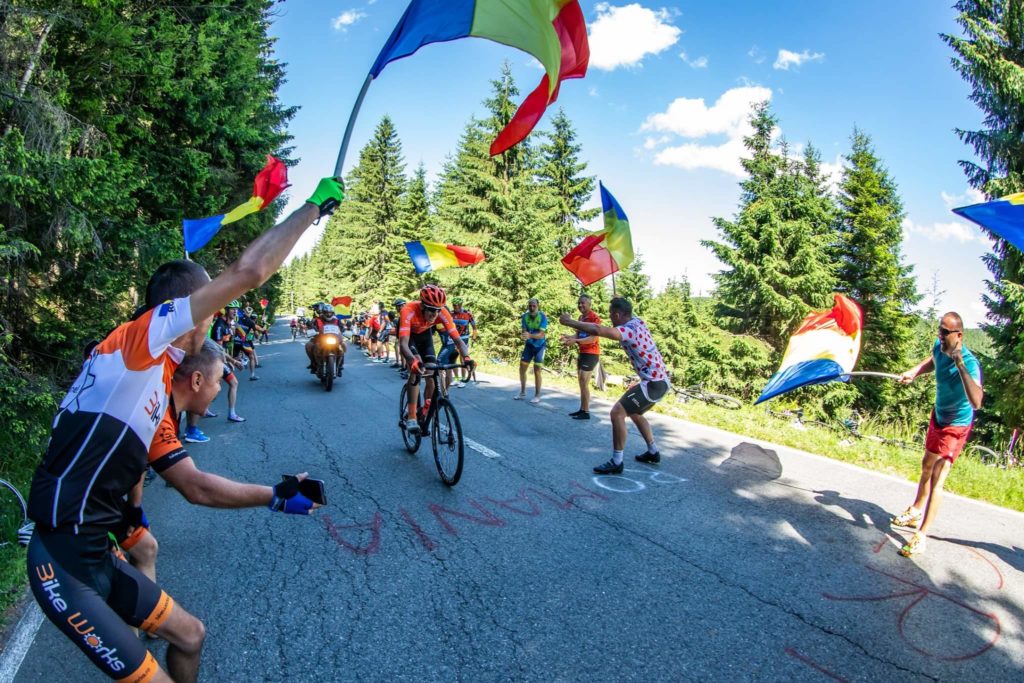 Attila Valter finished 10th in the general classification of Sibiu Cycling Tour. Hungarian was also 2nd on third stage of this race. It was also first race for Michał Paluta in the Polish champion's jersey. His best results were: 6th place on first stage and 4th place on the stage. 
It was the last start for Attila Valter before short, mid-season break. First six months in Orange squad were really successful for Hungarian. He finished several races (like Tour of Antalya, Belgrade-Banjaluka, Istrian Spring Trophy, Tour of Hungary) in top-3 in general classification. He was also the best young rider at Belgrade-Banjaluka and Bałtyk-Karkonosze Tour. Attila also won stage at Istrian Spring Trophy and was really close to a stage-win also in Romania. Unfortunalety, Marco Tizza took him this victory in the final meters. 
– Third stage was a bit different from this we were riding a day before, when we had a long, demanding final climb. On the third stage, the route suited me better – as we had several climbs. From the very beginning, we tried to be in the front. We wanted to do several unexpected attacks today – that was a part of our tactics. Piotrek Brożyna and Szymon Tracz were trying to break in the first part of the route. Our goal was also to make other riders tired before final part of the race – said Attila Valter. 
– We started the final climb in the first group – as we wanted. When peloton split, it appeared that me and "Brożka" stayed in the first group. In front of us there was only one rider and we quickly caught him. And then, we started to attack. When "Brożka" tried, I was riding in the group, when he went back to the group – I was trying to breakaway. Finally, after several attempts I managed to succeed. I felt that I have good legs today and I was able to hold a solid, strong pace. Unfortunately, Marco Tizza reached me 200 meters before the finish line and he took the victory. Still, I'm happy with both results – on the stage and in GC. Now it's time to recharge batteries a bit, take a rest and prepare for second part of the season – added Attila Valter.